Letní hokej / Off Sides
2019
Posters for documentary film directed
by Rozálie Kohoutová and Tomáš Bojar.
Story of two ice-hockey matches between Moroccan and Czech teenage teams. A meeting of two different cultures – both on and off ice-rink.
Two poster graphic versions
- The one for the Festivals, displays Maroccan hokey as surreal as the fata morgana effect in a desert
- The Czech distribution version shows the surprising combination of items inside of a suitcase, packed for a journey to Morocco
Cooperation with photographer Jáchym Kliment
---
Meetfactory Summer Cinema
2017
Graphic concept for summer cinema in culture centre Meetfactory, Prague.
Concept of highway signs plays with the fact that the cinema is situated under highway bridge and works with industrial atmosphere of the place.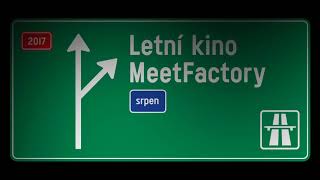 ---
Vložte kočku
2008 - 2010
Posters for Czech experimental electro band Vložte kočku (Insert the Cat)
---
Maškarní disco bál
/ Masquerade Disco Party
2005 - 2017
Posters for masquerade dance party I organize for my b-days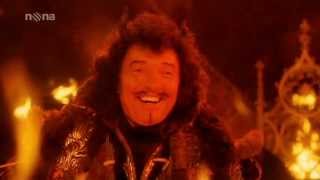 ---
Kraví večírek / Cow party
2010
Poster for art festival of my friends in Únětice village near Prague.
---
Sketa, Archys, Body Husk
2003 - 2008
T-shirt designs for independent street-wear companies
---
Free graphics
2003 - 2008
digital collages
---