Lovecraft
2013
Comics based on a fantasy world by legendary American author of horrors H. P. Lovecraft. Created during workshop with Petr Krejzek, ReDesign at VŠUP
---
Strukturoidy
2012
Set of black-and-white prints, hand drawing combined with computer graphics.
Personal research of relations between structures and spontaneity.
Arranged in an exhibition in the Jarda Mayer Café, Prague
---
Figural sketches
2011
Courses with Elizabeth MacKenzie
at the Emily Carr University of Art + Design, Vancouver
30 seconds - 5 minutes drawings
---
Figural drawings
2008 - 2010
Courses at AAAD/VŠUP
---
Awain
2010
Illustrations for a board game Awain,
hand drawing and digital coloring.
---
244 email game
2008
Collage, mixed graphic technics, 296cm x 222cm,
semestral work at Department of Graphic Design
and New Media at AAAD/VŠUP.
assignment:
Make an innovative computer game
The procedure was based on a game of e-mailing and resending information. I took a role of aguide and invited other people via email to cooperate with me.
I asked them to send me any two associated words.
These I used as basic building blocks for my work. Each pair of words was visualized and utilized as a part of a big graphic collage. After all I collected 244 word pairs. At the end of the project I arranged an event where the complete collage was displayed and where everyone could come and find his/her visualized words among the others.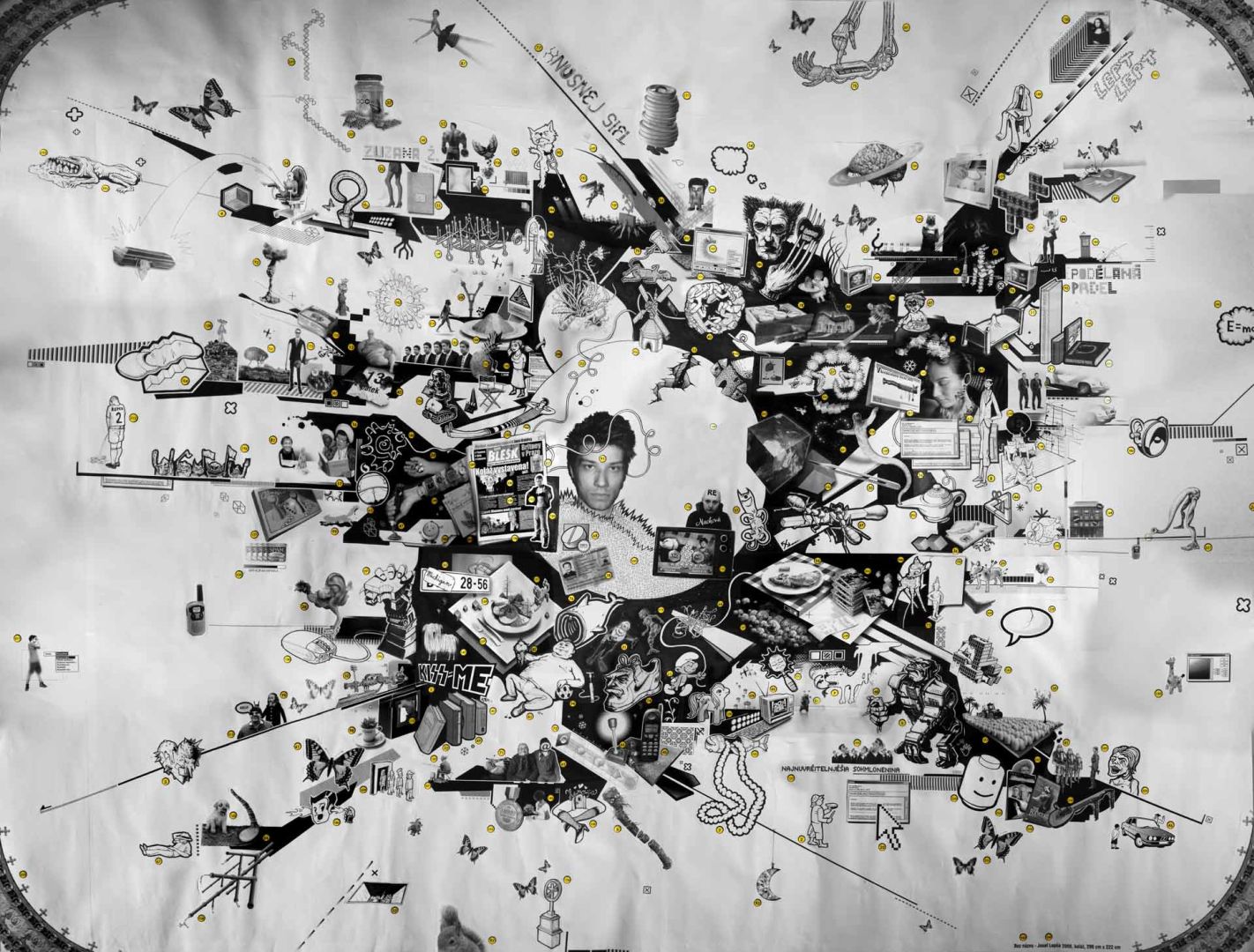 ---
Apocalyptic morning
2006
School work, digital painting
---
Strider
2006
Digital painting
---
Free paintings
2007-2008
Hand paintings
---